Have you ever been frustrated with short cuts taken by builders that result in poorly functioning designs? Take this walk in closet for example. The closet door swings inward blocking access to almost half of the closet. After considering several options we came up with a simple DIY fix that is both functional and stylish!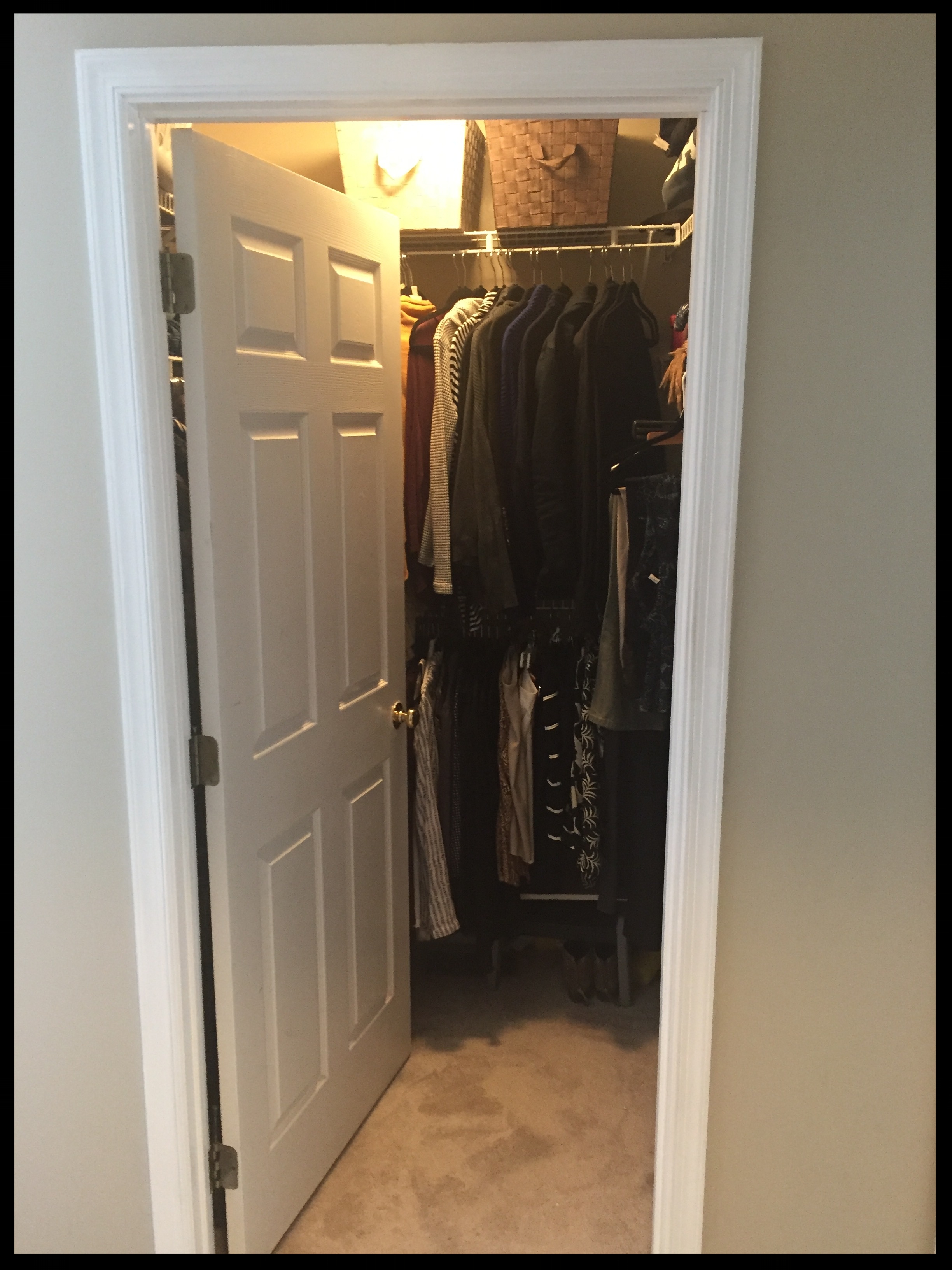 Poorly designed closet door
Blocks access to closet contents
Our first instinct was to change the door so it swings outward but quickly realized that would block the hallway access to the bathroom.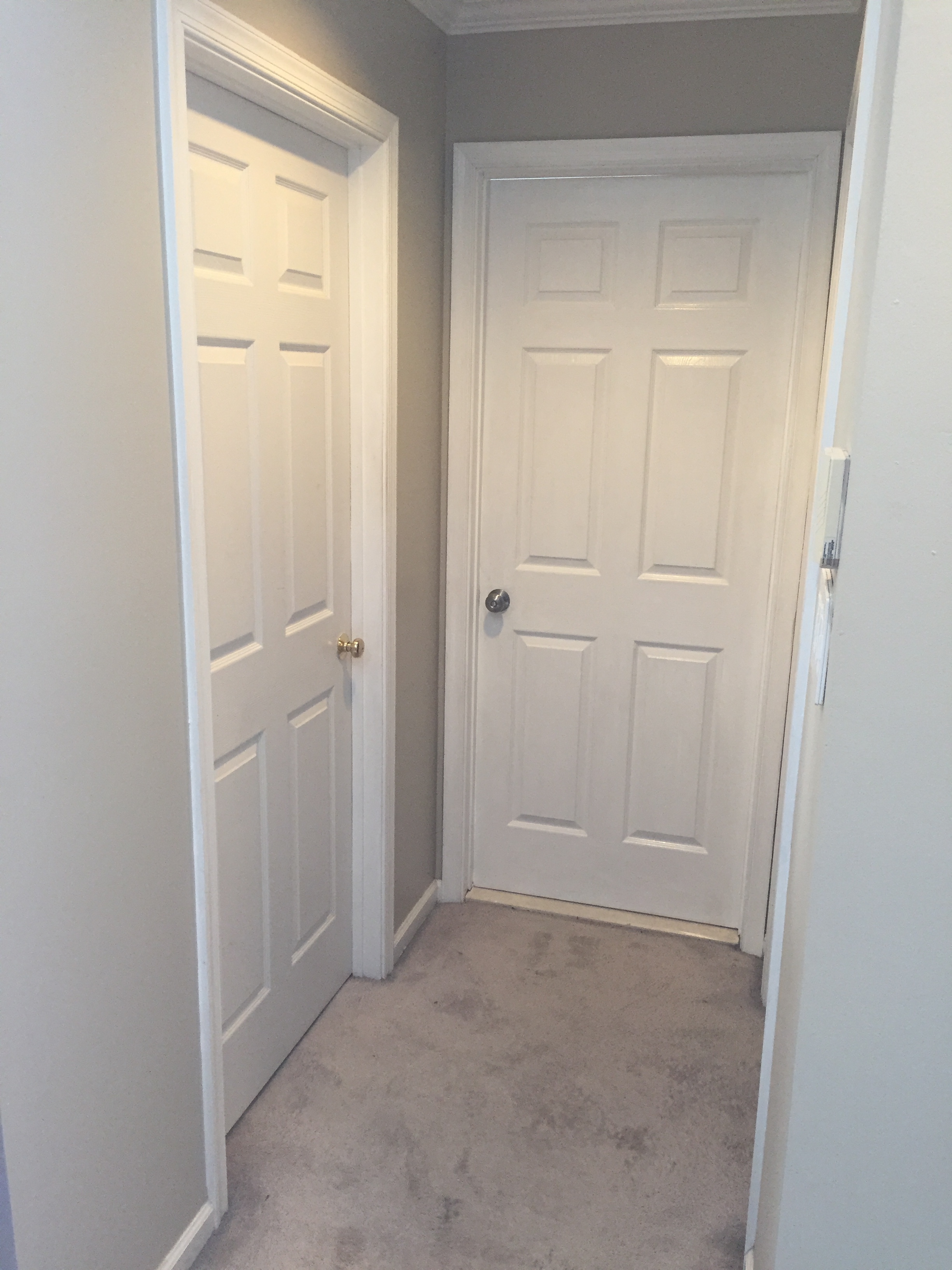 An outward swinging, full width door would block hallway access
Solution
The design we came up with was to install french doors that swing outward so they are flush with the wall when fully opened and provide complete, unobstructed access to both the walk-in closet and the hallway! Given the desire to keep the same 6 panel door look that is throughout the house, it was decided that converting inexpensive bi-fold doors into french doors would be a perfect solution for this DIY job.
Materials needed:
Tools required:
tape measure
drill
pencil
hammer and chisel
Hanging the doors
The key to hanging french doors is to ensure proper door alignment because any slight variations in height will be very noticeable. We recommend that you follow the steps below to help avoid any alignment issues.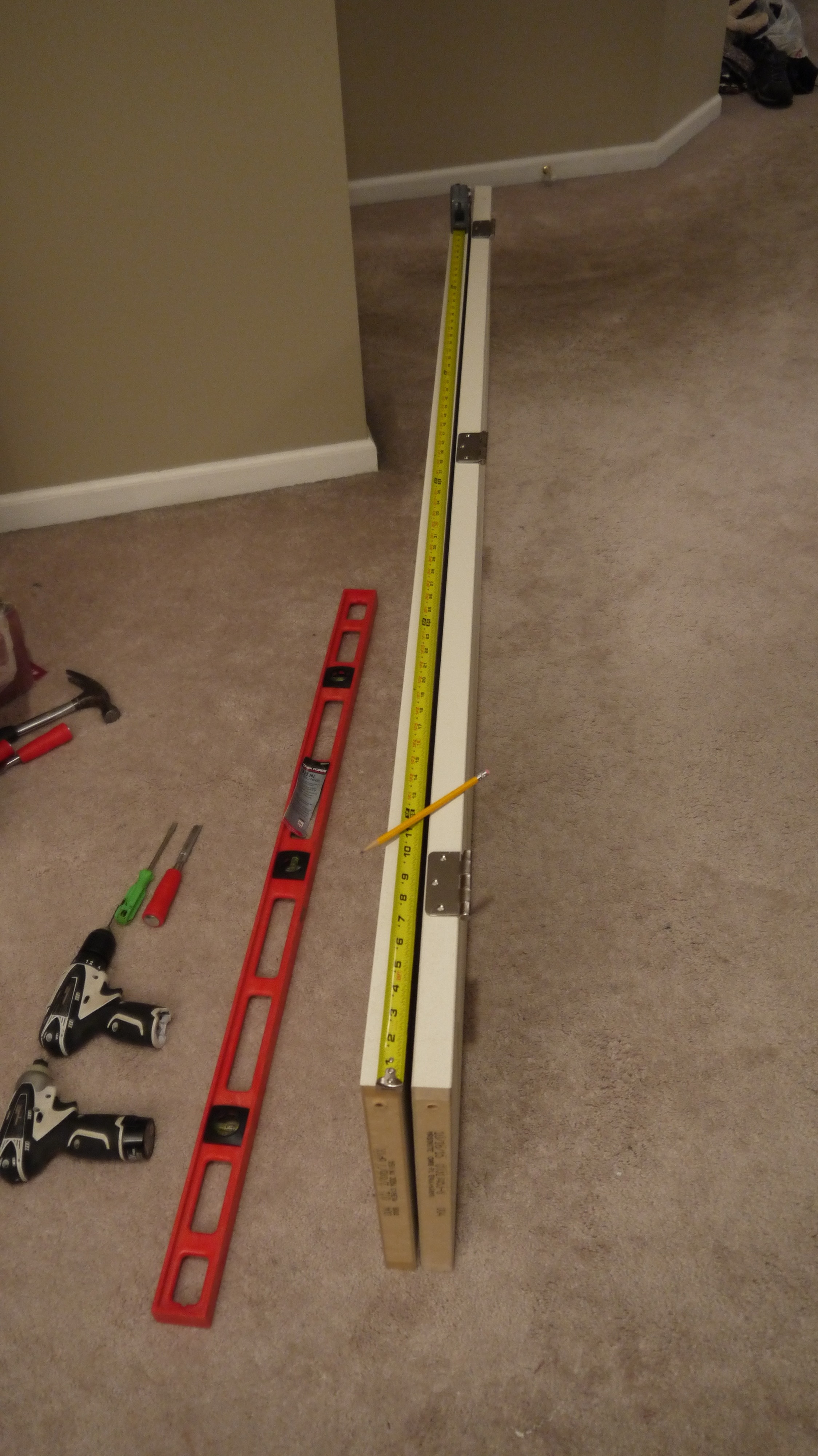 Measure and mark the locations for the door hinges on the bi-folds
Attach hinges with bi-folds side by side so that they are perfectly aligned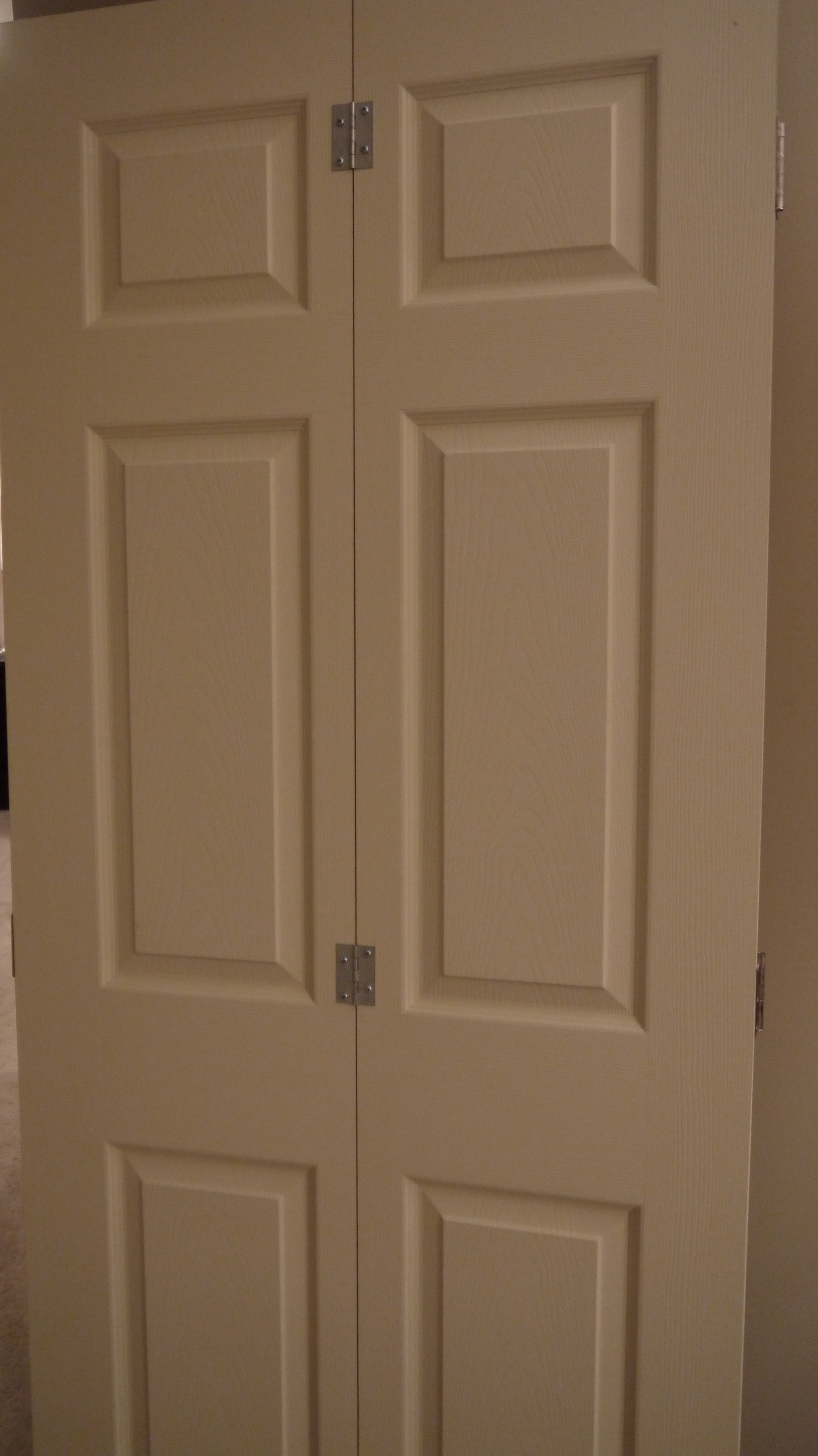 Remove factory installed hinges that connect bi-folds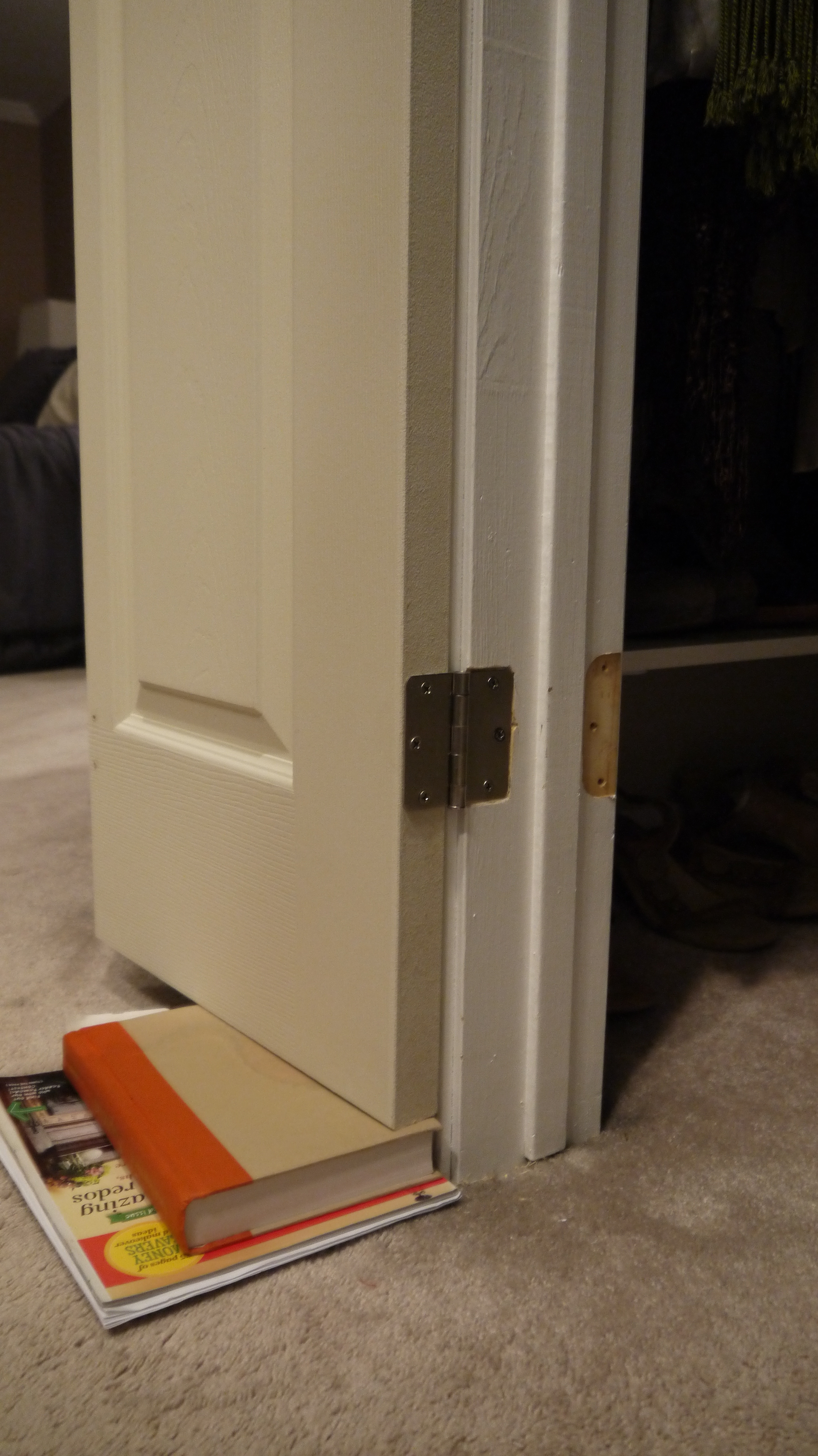 Attach each bi-fold to the door frame making sure that doors swing outward. Use books to raise height of the door so it is almost flush with top of door frame. There will be a gap because bi-folds are shorter than their stated height in order to accommodate the bi-fold hardware (which is not being used here) but if the gap is at bottom of door it is barely noticeable.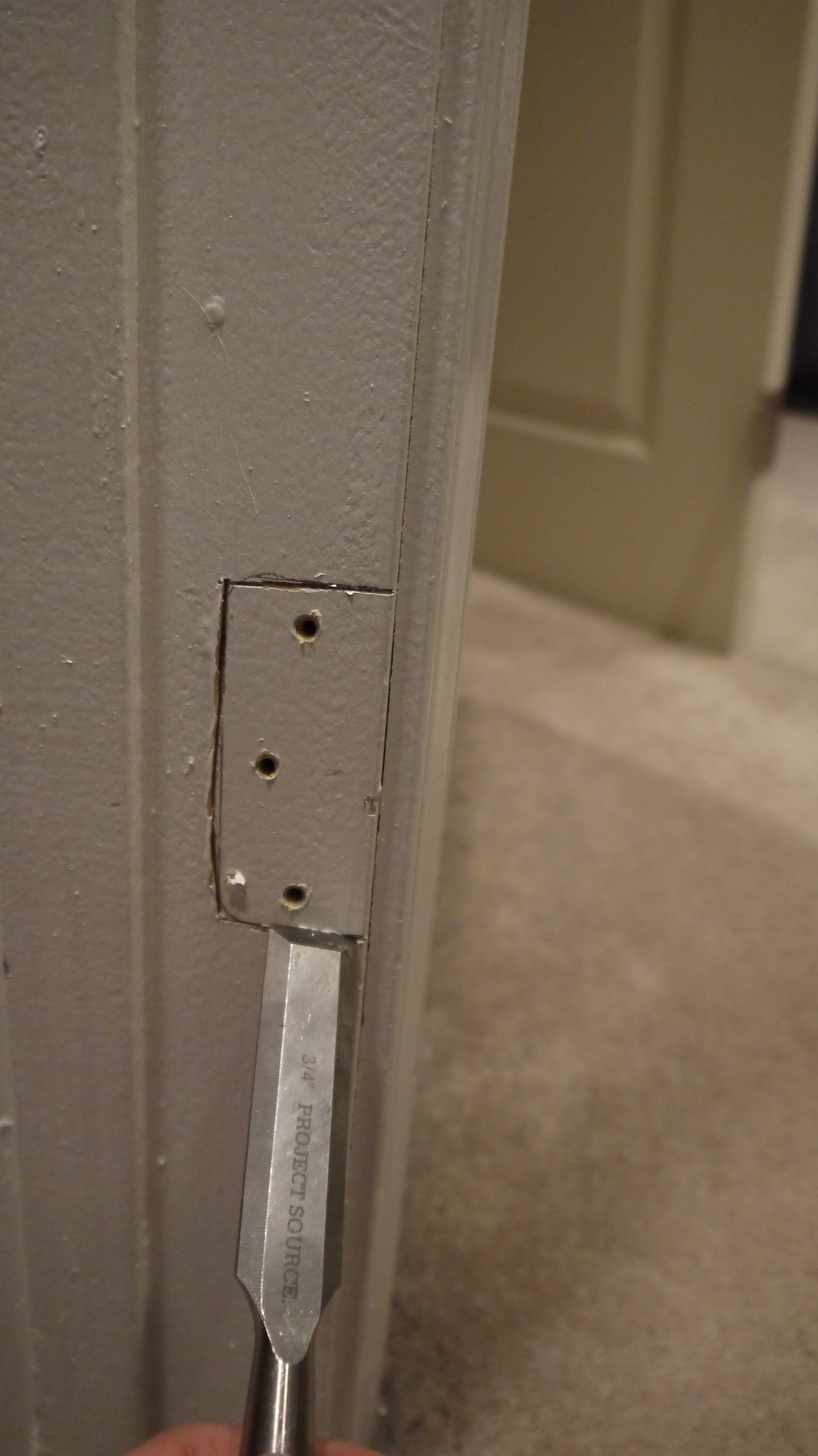 Check the doors to see if there is proper spacing so doors close without hitting each other. If more spacing is needed use a pencil to outline the hinges on one side of the door frame, remove the door and use a chisel to remove enough wood to make the hinge flush with the wall. Repeat on other side if needed.
Attach magnetic catch to mid-point at top of door frame. Be sure the doors align with the magnets when closed. Attach metal strike plates to upper corner of doors so they strike and adhere to the magnets.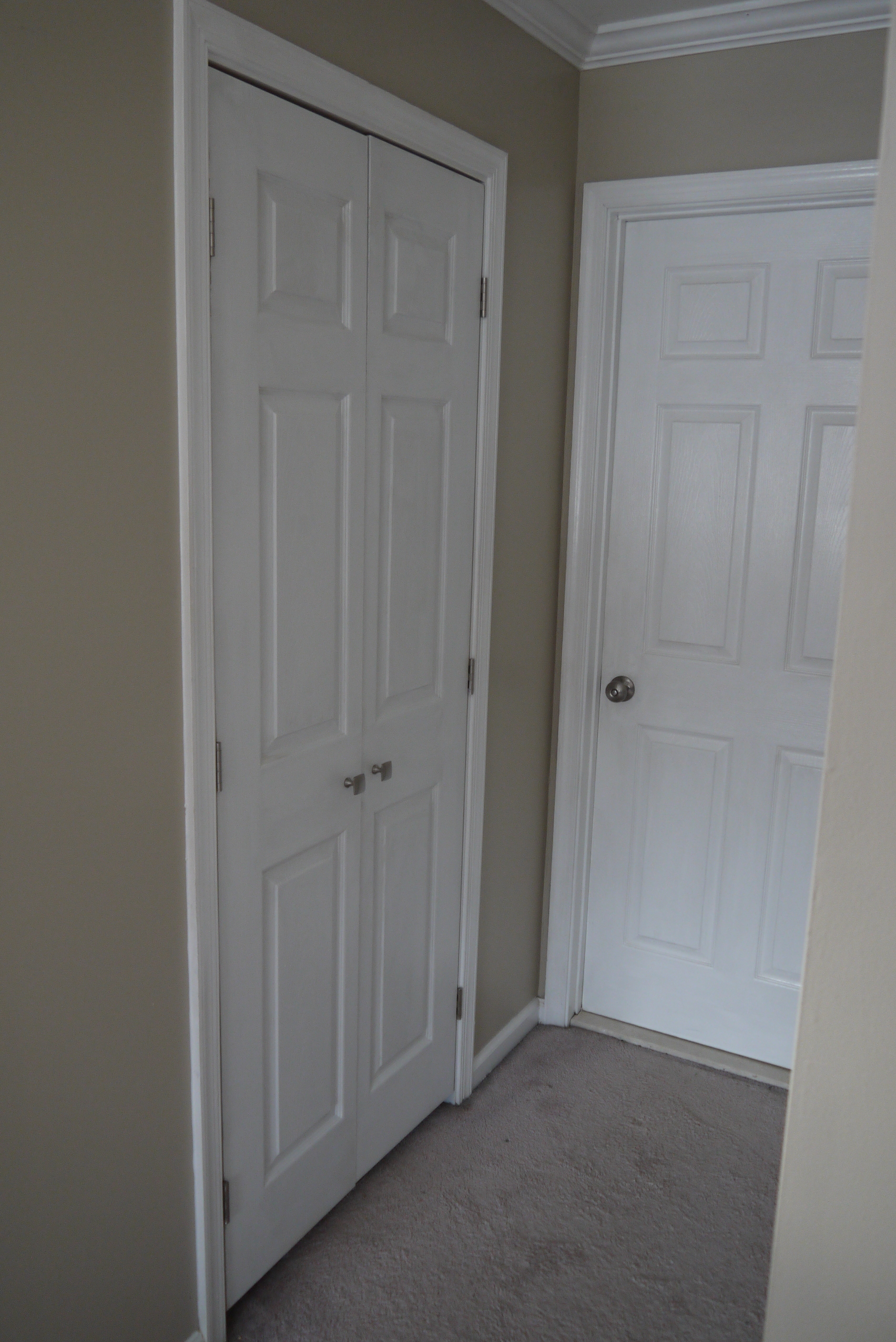 Apply finishing touches: fill holes with wood putty, sand, paint and attach door knobs
So what do you think of the new look? This is a simple, low budget DIY project that looks great and maximizes your closet space. Are you ready to try it yourself? Feel free to leave any questions in the comments.