For starters, the KonMari method is a technique for folding and organizing clothes and linens to maximize limited space and help you appreciate all of your items. Rather than rustling through drawers to find that sweater you haven't worn in awhile, this method allows you to immediately visualize all of the items in a given drawer. If you haven't heard of it, you should absolutely check it out!
For this project, we wanted to take it a step further. To add a professional appearance, we created a built-in organization system for the drawers with smaller items (socks, underwear, bras, etc). This blog will show you how to recreate this look for under $20!
Materials:
Velvet dress: $10 (Forever21)
Hardboard or MDF $5 (Hardware store)
Hot glue gun
Tape measure
Utility knife
Scissors
Handsaw or tablesaw (you may be able to get away with the utility knife depending on the thickness of the board you choose)
The dresser we chose had drawers that were already lined with black velvet. We wanted to continue this look with the dividers, without spending a fortune. A quick trip to Forever 21 and there were velvet dresses in all colors for just $10!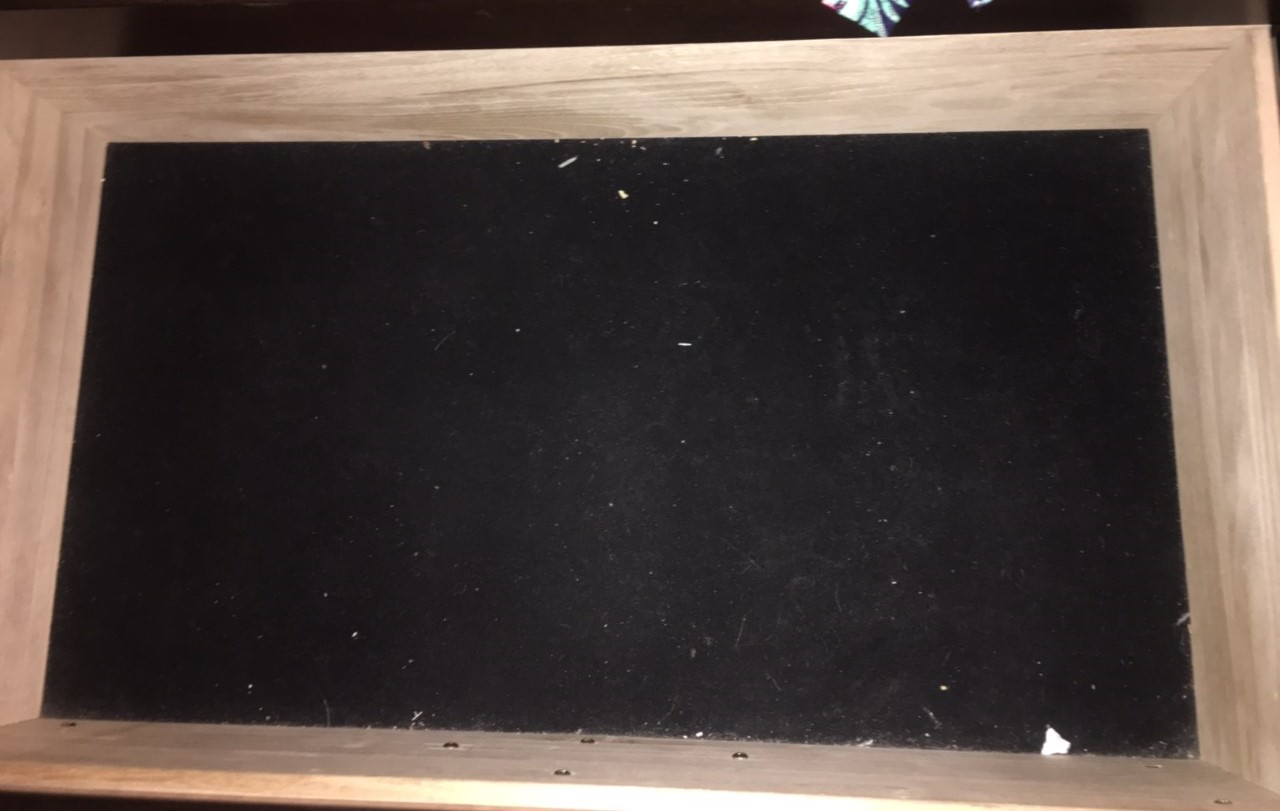 First we thought about what we wanted to store in each drawer and designed a template to organize the different types of clothing while optimizing the available space. We focused on the 'underwear' drawer as these items were the most varied in shape and size. We sorted the items, measured them while folded to desired size, and designed a layout based on these measurements and the drawer dimensions.
We then cut two pieces of wood, the first measuring the exact width of the drawer and the second the length (you want to measure from the innermost aspect of the wood to ensure a snug fit). If measured correctly, starting with the largest pieces in a "t" shape will provide a stable, but easily removable, frame for the remaining pieces. Once satisfied that the pieces were a good fit, we wrapped the velvet dress over each piece and secured it with a glue gun. The stretchy nature and the overall thickness of the material was very forgiving making it easy to avoid wrinkles. We would recommend considering those qualities when choosing a fabric liner.
Once the lined dividers were in place, we used pieces of cardboard to ensure desired placement.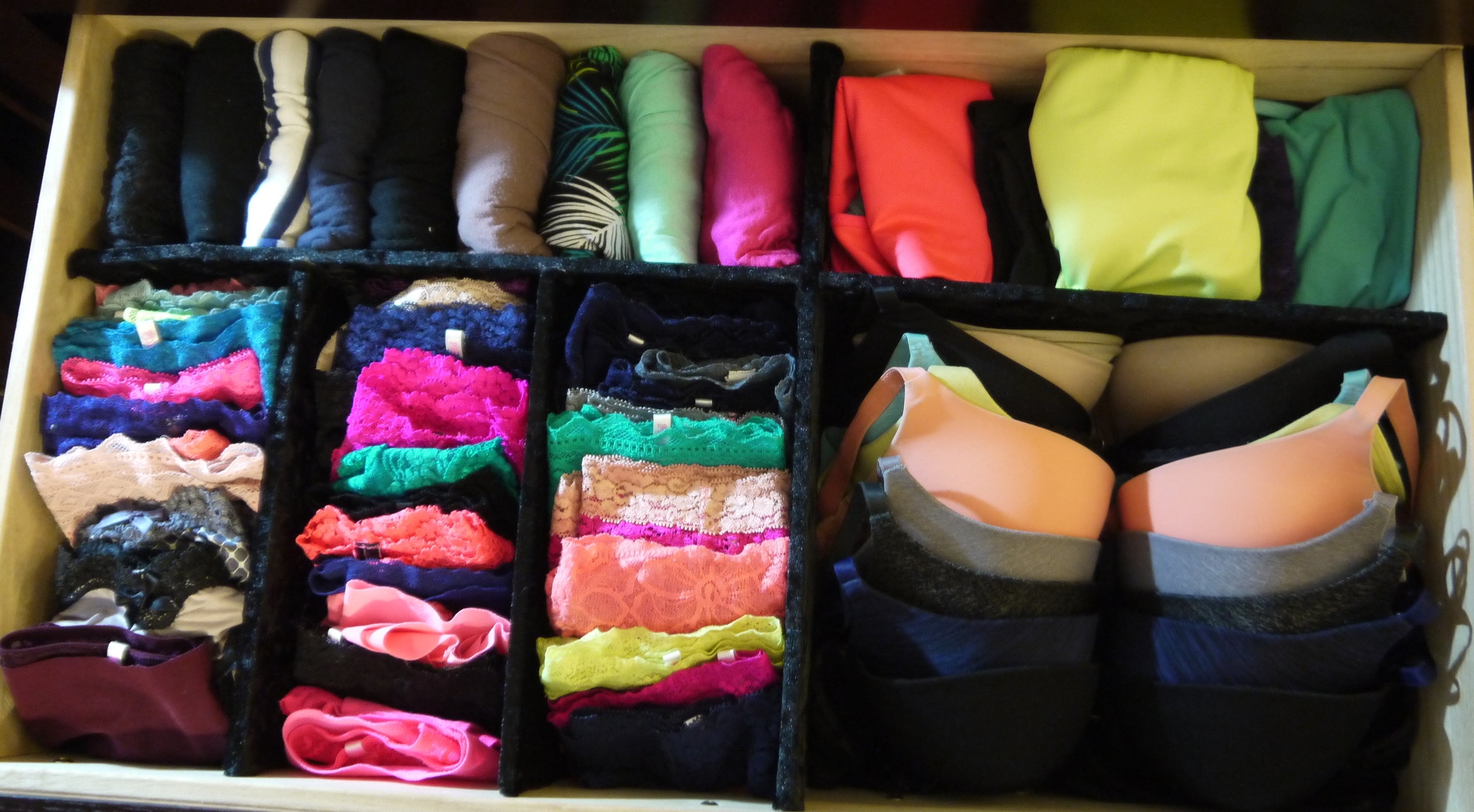 And finally, we reorganized the clothes using the KonMari methods in the newly lined drawers. We are very satisfied with the results and so was our client!
Bonus: Examples of space savings using the KonMari Folding Method
If you found this blog post to be helpful please like it or leave a comment!